As you know, beloved actor Robin Williams, 63, passed away Monday. Of course, social media completely blew up when news broke Monday afternoon. Legions of fans posted condolences via their numerous social media accounts while publishers simultaneously pushed out details of the sad news online.
Long gone are the days of patiently waiting for the morning newspaper, anything of note now spreads like wildfire across the internet. The almost immediate reaction to Williams' shocking death reminds us of how very connected we all are at this point in time.
When we mourn, we now mourn collectively.
Average people, celebrities, companies, and even the President of the United States released public statements or opted to share fond memories of the comedic genius via social media. Whether it was a scene from one of his many films, a Robin Williams quote, or a snapshot from a chance encounter, people had something they needed to share. Social media has become an ever-expanding, living eulogy.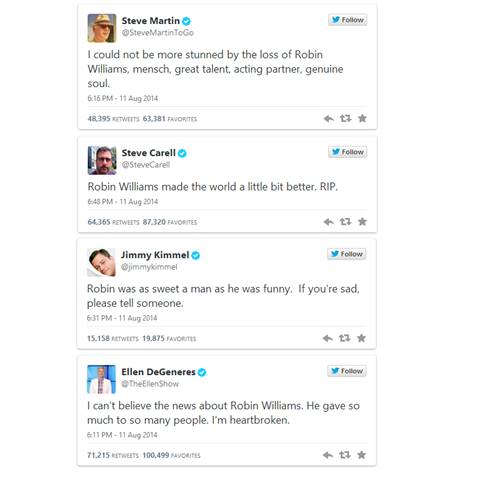 It's amazing how many Likes, Shares, Comments, Favorites, and Retweets Robin Williams-related material has attracted since Monday. That speaks volumes about Robin Williams' popularity throughout the world and our very human desire to share.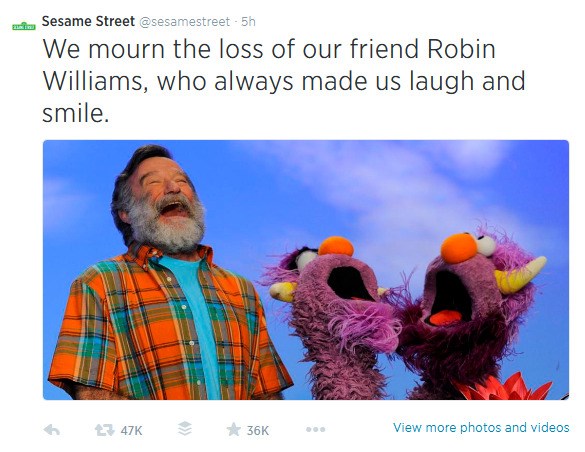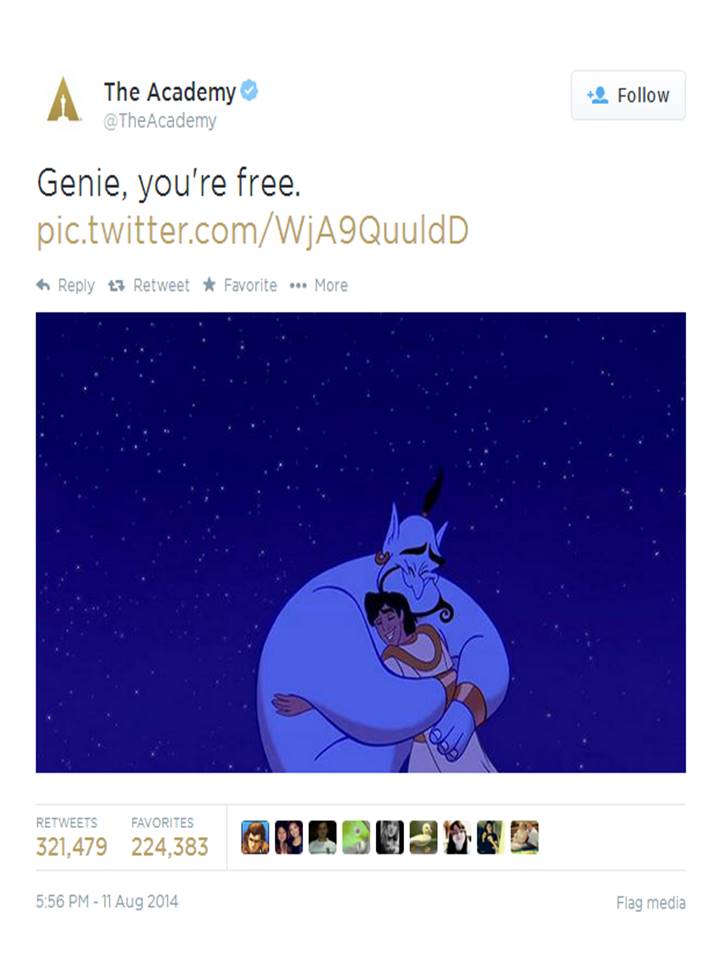 Even Robin Williams' 25-year-old daughter Zelda Williams took to Tumblr to create this heartfelt post addressing her father's death. Unfortunately, she also experienced the darker side of social media, trolls who took the opportunity to harass the young woman. More on that here.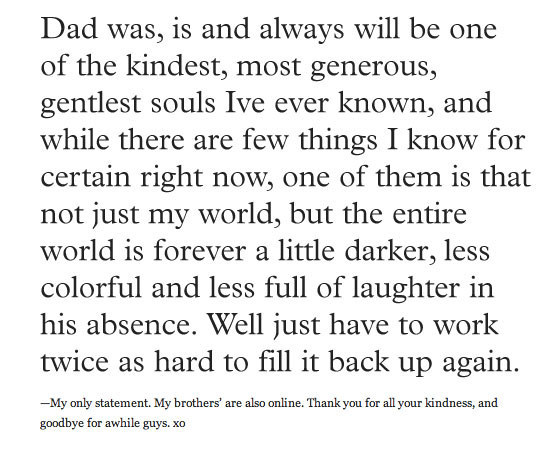 The impact of Robin Williams' unexpected death is clearly displayed on various social media platforms, from Facebook to Instagram. This is society's new normal.
Why has Robin Williams' death caused more of a stir than some other recent celebrity deaths? Well, Williams still had a relevant career, spanning decades and touching generations of fans. He was a comedian, movie actor, television actor, voice actor, and imaginary father figure to many. Robin's lively blue eyes sparkled and connected with us. We let him in. We grew up within the sphere of his influence. He was the "crazy uncle" we all wanted to burst into our lives and teach us life lessons. We lost him in a tragic and preventable manner.
Those are the reasons why his loss has shaken us to the core. Social media has served as an outlet for our grief and makes us feel like we have paid our respects in a tangible manner while also connecting us with others who feel the same way.
This level of interconnected emotional response and synchronization did not exist before the rise of social media.