Brands are constantly looking for methods to creatively and seamlessly integrate their messaging into the daily lives of their intended audience. Native advertising allows for brands to naturally slip themselves into the user experience and completely circumvent glaringly obvious traditional advertising forms such as banner ads.
Interested in delving into the world of native advertising? Consider these crucial points.
Banner Ads Are Old News. Bury Them and Move On. 
When was the last time you actually clicked on a banner ad? Do you even notice them anymore? Ponder this, a 2013 study by Celtra shows that native mobile ads deliver an average expansion rate/click-through rate of 1.37%, compared to average click-through rates of 0.35% for standard mobile banner ads, 0.14% for desktop rich media ads, and 0.1% for standard desktop banner ads. Not looking so hot for banner ads on both mobile and desktop platforms.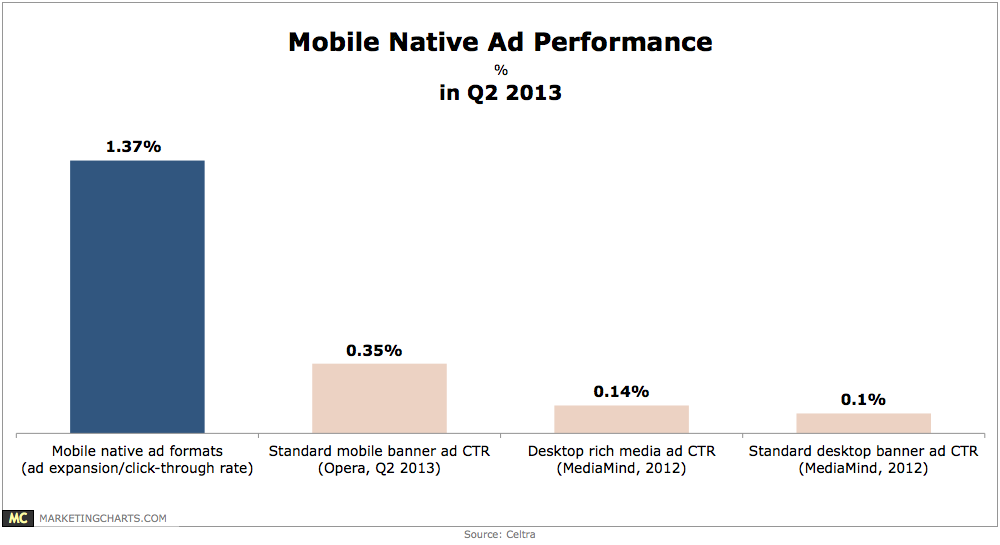 Buzzfeed is a Prime Example of Native Advertising with the Power to go Viral.
Viral is such an abused word in marketing. Many brands go into producing a piece of content and truly believe it will magically go viral. Mostly they're just shooting themselves in the foot and don't really "get it."
Buzzfeed is a master at weaving brand content and its own content together on its website. The array of visually-friendly articles and listicles are like candy to internet users and they share away on social media. Many of BuzzFeed's articles and listicles are actually sponsored content that generate brand awareness and traffic for BuzzFeed's advertisers. Most people are aware that the content they are sharing have a connection to a brand beyond just Buzzfeed, but the content is just too good not to pass along to their connections.
Spike TV linked up with Buzzfeed to produce this jewel, 12 Ways To Make Ramen Into Everything. Who hasn't had their own experience with oh-so-delicious ramen noodles? Do ramen noodles have anything to do with Spike TV? Nope. That's the beauty of native advertising, it's subtle and lacks an annoying sales pitch. What's in it for Spike TV? Well, the brand benefits by getting residual traffic and brand halo effect from people clicking the link to the brand's website and opting to further connect with the brand.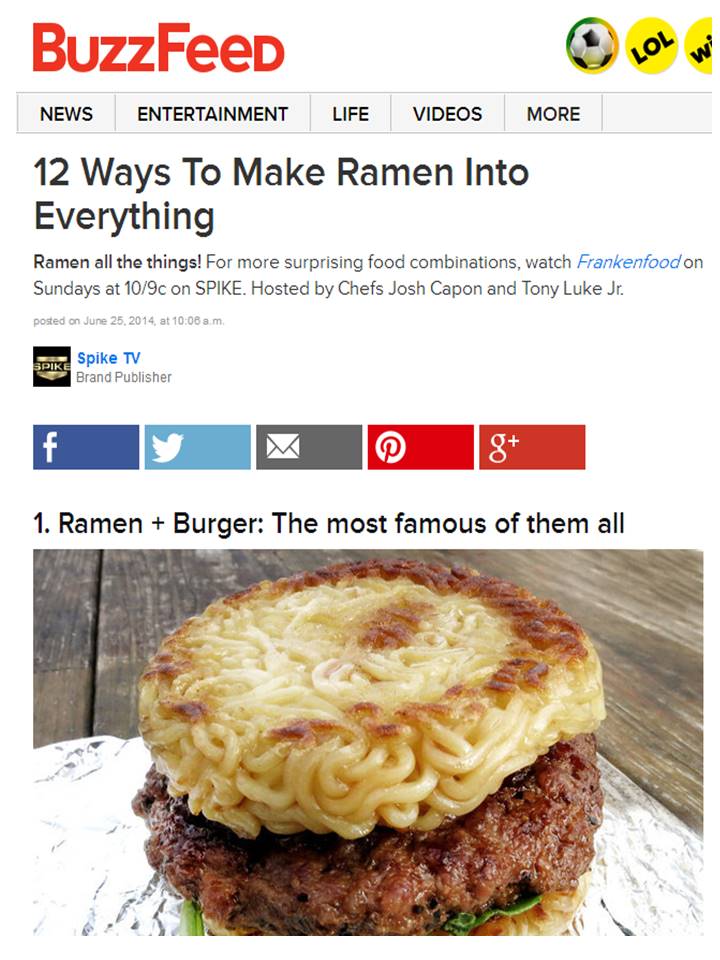 People Spend Serious Quality Time With Native Advertising. 
People spend almost the same amount of time reading native ad content as they spend on traditional editorial content and native ad content delivers stronger engagement rates too. Native advertising has gone mainstream is being fully embraced by major established media companies like Forbes, Yahoo!, and the New York Times. Native advertising and social media sites like Facebook are a perfect match. Facebook allows brands to share content and target their intended audience with extreme accuracy. Facebook users can easily turn around and share material with their like-minded social connections, spreading the message naturally.
 Native advertising is here to stay. Incorporate it into your brand strategy and enjoy greater brand awareness, engagement, and eventually profits.